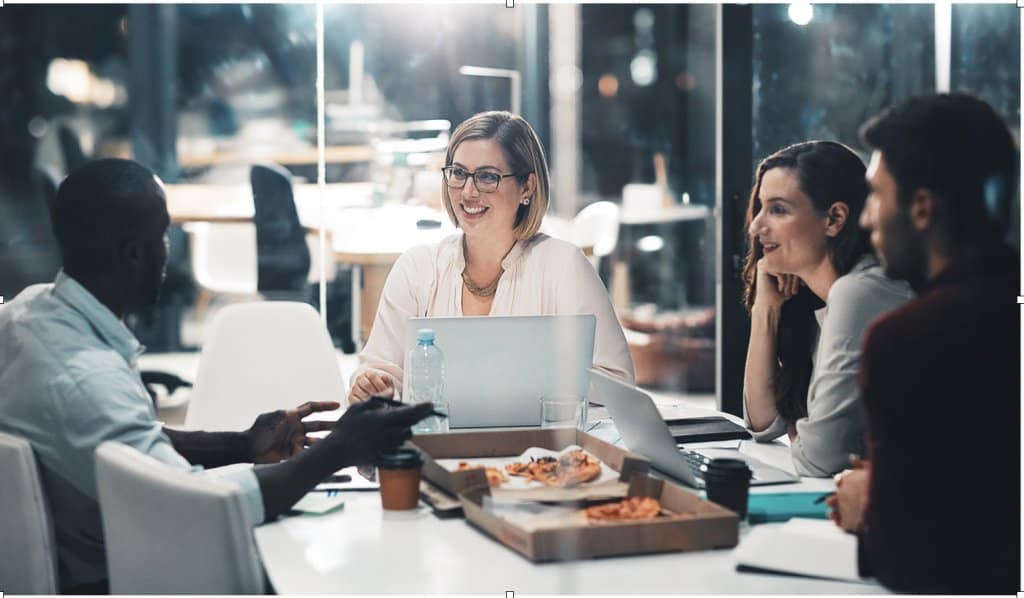 The "Two Pizza Meeting Rule" — It's Not About the Pizza
We've been hearing a lot about pizza lately and its relationship to meeting efficiency. Eg: Jeff Bezos' nearly legendary statement about what constitutes a perfect size meeting for optimal efficiency. Also known as the 'Two Pizza Rule:' never invite more participants than two pizzas can feed.
But what if meeting efficiency has little to do with size and much more to do with better managing the conversation? As simple as this concept may seem, it is the #1 factor contributing to wasted time in meetings. We know because we've recently cracked the code on meeting efficiency and GoWall is the result.
We've taken a simple, effective idea – Post-it notes* – and transformed it into a powerful digital tool every meeting leader can use to add structure, speed and efficiency to any type of meeting. The secret to effective meetings is knowing how to engage participants, focus conversations, and optimize communications.
Here are 3 tried-and-true tips you can use right away to increase meeting efficiency, especially in groups of 7 or more:
1- Evaluate who really needs be invited to the meeting and what their contribution might be.
2- Make sure remote and introverted attendees have opportunities to weigh in by sending the meeting structure ahead of time so they have time to prepare.
3- Structure specific questions, based on a set of topics, that will help focus the conversation around the problem you're trying to solve or outcome you want to achieve.
One final tip: try GoWall free for 30 days and discover the secret sauce to successful meetings, regardless of size or type. (pizza optional)